After getting engaged, many brides get lost in a flurry of tasks: choosing colors, finding the dress, picking out decorations, and what seems like a thousand other things. One of the most stressful parts of planning a wedding is finding the right place for your nuptials. With the average ceremony and reception cost in the United States reaching $15,163, it is no wonder that the venue takes a toll on a couple trying to find the perfect setting at a reasonable cost.
Although the money-savvy couple can find venues in the U.S. for a modest amount, they are often lacking extras – like seating, food, and decorations – which the couple must furnish themselves or pay extra for the venue to provide. This can leave many couples dreaming of a destination wedding instead. If this echoes your struggle and you're wondering where in the world to get married, let us recommend some of our favorite places for Filipino nuptials. From the beachy keen couple to those who imagine heart-stopping heights, we have locations for every type of bride!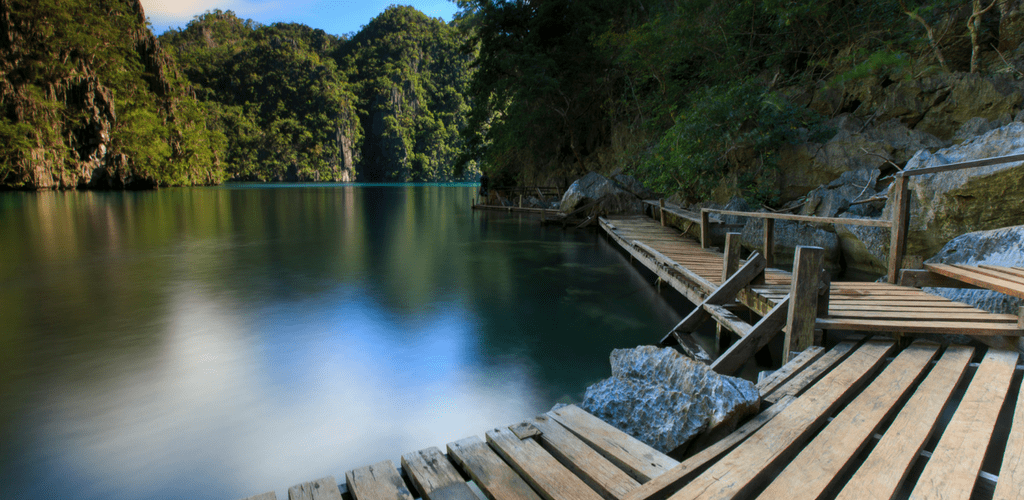 Eco-Conscious Bride
The Philippines is full of eco-conscious and eco-friendly spaces. Whether you want the whole experience in one of the many eco-friendly resorts or if you want a simple elopement on a breathtaking protected beach, you are sure to find a place that meets both your vision and environmental ethics. Here's just a quick sample of the exquisite locations you can find.
El Nido owns a group of sustainable resorts that focus on a variety of experiences. Their Pangulasian Island Resort offers the most services, including a coordinator on site who can assist you in planning the wedding of your dreams. In addition to promoting responsible tourism, their entire staff continually undergoes training on conservation, environmental ethics, and waste management.
As a recipient of the ASEAN Green Hotel Award and Condé Nast Johansens' 2017 "Best for Service" Award, Amorita strives to make sure every guest experiences world-class comforts without compromising sustainable practices. They work to protect and preserve the surrounding natural environment, which doubles as picturesque scenery for your destination union.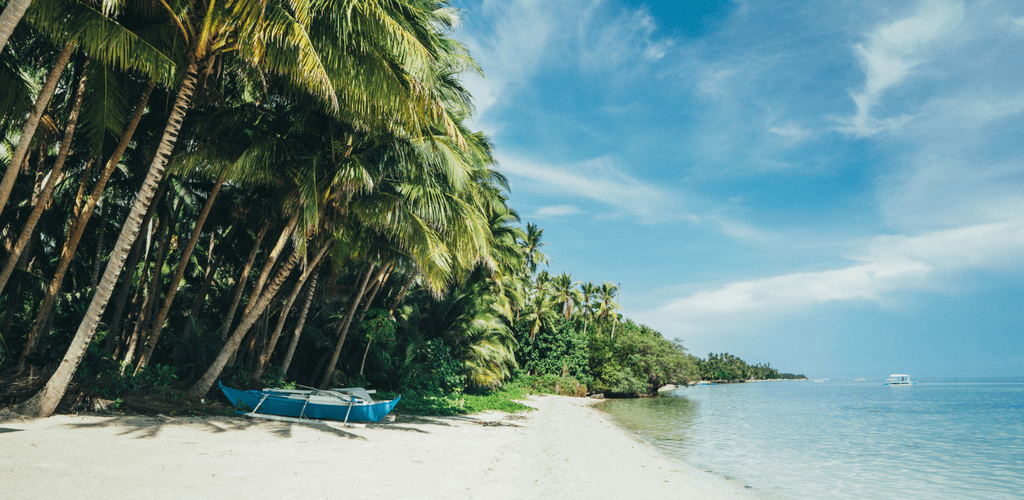 Maybe the beach or exclusive resort isn't your style. For those who prefer to get married in a more harmonious setting, with a dramatic volcano rising above you, Fundacion Pacita is waiting for you. Their staff will strive to make sure you cherish your day, from the farm-fresh food to the awe-inspiring views.
Beach Bride
If you prefer to get married with the sand between your toes and a rose gold sunset creating a magnificent backdrop for your vows, we have plentiful beaches for you. Let's face it: nothing says romantic wedding like a sandy paradise.
Kandaya has a pristine white, sandy beach nestled beside a lush landscape. With luxury accommodations and exquisite sunsets, it is easy to see why so many couples choose Kandaya to exchange their vows.
Have you imagined getting married in a Grecian paradise, but want a non-traditional spin? Look no further than Bellarocca, situated on a tiny island off the coast of Buenavista. Book a breathtaking cliffside villa, with infinity pools that seemingly stretch into the space between sea and sky, and you have a perfect escape for both your ceremony and honeymoon.
If you want relaxed nuptials on the beach followed by a toast in the sea, the Crimson Hotel in Cebu is for you. This resort will help take care of everything, plus their stunning location will make the perfect backdrop for memories you will treasure for years to come.
Adventurous Bride
Maybe you want to find a scenic setting off the beaten path. These locales are not for the faint of heart or large groups. If your dream destination wedding involves a beautiful landscape that is out of this world, the next three places are calling you by name.
Mount Pulag – Kabayan, Benguet
Mount Pulag, the Philippines second highest peak, creates an unreal atmosphere above the clouds. You will have to work for the view as it requires a six-hour hike to the top. However, once you get there, the panorama of the Milky Way and the blanket of clouds below creates a backdrop of galactic proportions.
This area was recently made famous by the incredible photos taken while Mount Mayon erupted in the background. With an array of venues for the ceremony, you are sure to find the perfect spot. Then you can capture the active volcano in your couple shots, showcasing how explosive your love is for each other. You will need to keep in mind that flexibility is key in this location; since the volcano is active, you may have to delay your wedding if evacuations are in place.
Sila Island boasts one of the only pink sand beaches in the Philippines. As such, rose gold fanatics can find the perfect spot here, especially if they can catch the golden rays of the sunset hitting the dusty pink beaches. Traveling to Sila Island is not easy, however, as it takes almost every mode of transportation to arrive on its blushing shores. The long travel is worth it as the lack of accessibility means that it is one of the least crowded and tranquil islands the Philippines offers.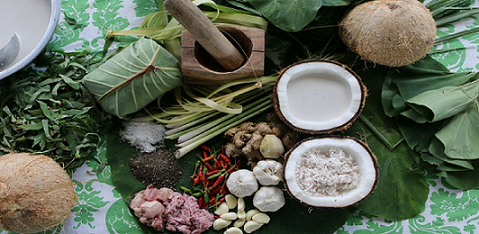 Foodie Bride
The Philippines is full of fantastic and cheap local cuisine. For very little money, you can feed your entire reception with a scrumptious feast. Below are some of our favorite regional treats and where you can find them!
Lechón is a whole pig slowly roasted and basted above a fire pit over the course of several hours. The result is beautifully tender meat with a crispy, flavorful skin that will delight your taste buds. Cebu is known for having the best lechón, but don't just take our word for it! Even celebrities like Anthony Bourdain had said Cebu lechón is the "best pig ever." Filipinos typically serve the dish on special occasions, so it is a perfect meal to accompany your reception. Check out favorites, like Rico's and House of Lechón, or ask your venue to contact their favorite lechón maker.
Adobo – Manila
Many consider adobo the national dish of the Philippines, so you cannot miss it as you plan your nuptials! The best adobo is found in Manila, which is perfect for the bride who still wants the glamor of the city. Adobo refers to the vinegar based marinade and slow cooking method and can be made with pork, chicken, or vegetables. That means no matter what your guests' tastes are, they can find a way to enjoy this traditional cuisine. Order some lumpias with the adobo and you have a perfect dinner for the occasion.
Since you are planning a destination wedding, you can forgo the traditional wedding cake if you want. You might try out the heavenly local sweets and create a dessert table for your guests to enjoy. Add succulent seasonal fruit to the table and you will have a dazzling array of confections to satisfy everyone. Our favorites are halo-halo, palitaw, puto, leche flan, silvana, sans rival, turon, and maja blanca. If you are unsure of what you might want, spend a day checking out the neighborhood bakeries and pastry shops to find what you love. If you still want a traditional cake, don't worry! There are plenty of amazing bakers who can create the stunning (and scrumptious) cake you desire.
Weddings…It's More Fun in the Philippines
Now that you have a handful of places to choose from, we hope you have found the perfect location for your destination wedding. You will find that your wedding is more fun than you could have imagined if you choose to have it in the Philippines.