Four things pop in our minds when someone mentions Coron, Palawan: white sand beaches, diving, karst landscapes, and stunning views. Places with these four features are a perfect element to an instagrammable post, whether it is a photo or a video. Palawan is internationally renowned as the best island in the world, recognized by numerous travel publications like Travel+Leisure and Conde Nast Traveller. For sure, Coron has tons of Instagram-worthy spots.
A tip, though, if you want that serene photo, visit during the dry season spanning from December to May. Not only will you be able to avoid the rain and typhoons, but also you can capture the clear waters Coron is known for. Plus, traveling during this season is safe for travelers riding on a boat between islands.
So, we've selected 12 picture-perfect spots you must visit if Coron is on your bucket list.
Kayangan Lake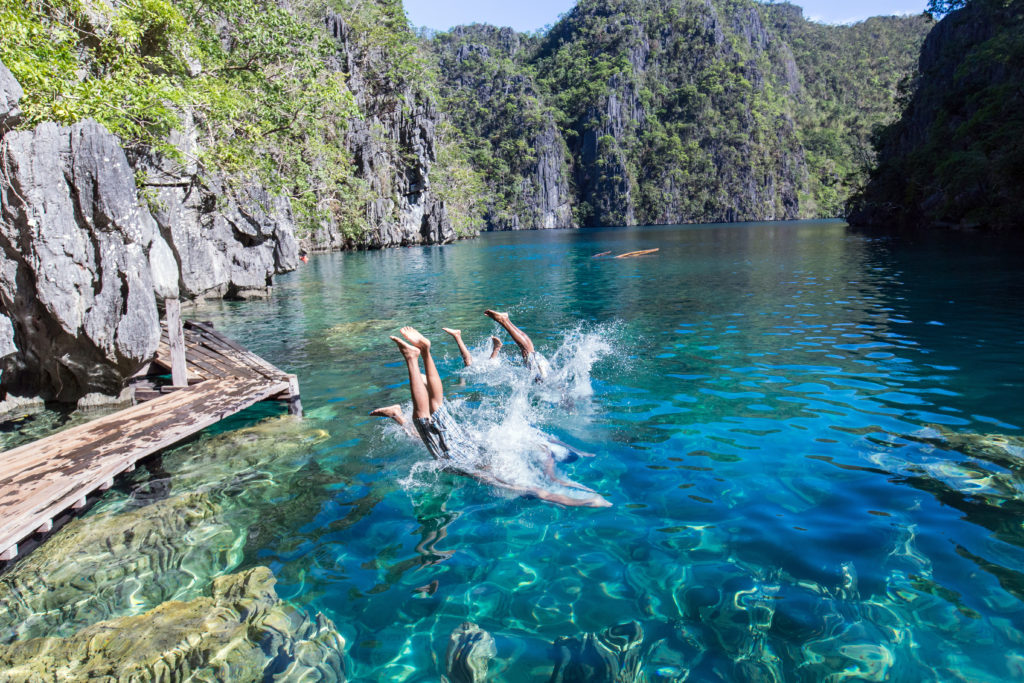 The lake is instagrammable because it is a surreal destination. Kayangan Lake has a mixture of fresh and saltwater that is crystal-clear, and it is visible up to ten meters deep. The rock formation is unique, making it an excellent background for every picture. One worth mentioning is its pristine reef that catapults Kayangan Lake to one of the island's most popular tourist spots. Make Kayangan Lake your first stop to avoid the crowd and enjoy the serenity of the lake while capturing picture-perfect photos.
2. Twin Lagoon
A spectacular attraction, the Twin Lagoon is a go-to for its beauty and mystery.
It's clear water and the unique structure, seen in the karst wall that separates the lake and the sea, is a definition of beauty. The lagoon is surrounded by sheer cliffs; however, it doesn't end there. Here is the mystery.
As you explore, you will discover a hole found in one of the cliffs leading you to an inner lagoon. The hole itself is submerged underwater at high tide. With a wooden ladder, visitors can climb up to the rocks and view the second lagoon.
3. Calauit Island Safari
Including wildlife in your Instagram feed is one of the highlights, so visiting a safari is a must. Calauit Island Safari, a 9,100 acres game reserve and wildlife sanctuary, is one of the top destinations for tourists, both locals and foreigners. Take a trip to see the savannah with African giraffes, gazelles, zebras, and more.
4. Siete Pecados
Known as a snorkeling haven, Siete Pecados prides on its picturesque coral reefs along with reef fish, turtles, and schools of barracudas, perfect for an underwater photo. Its coral reefs surrounding are the healthiest in the region and the most-visited by snorkelers. So when going to this spot, imagine swimming in a giant aquarium.
Siete Pecados, a name of a group of seven rocky islets, is located in the south of Busuanga Island.
5. Bulog Dos Island
White sandy beach and endless sunshine hours seem to be a myth but not in Bulog Dos Island. So, enjoy the turquoise waters and their tranquil surroundings. It is perfect for Instagram shots worth a hundred likes.
Bulog Dos has a small sandbar where you can take a walk into its clear, calming waters. Snorkeling is another activity on the island. Here, you will be able to see vibrant corals and abundant tropical marine life.
6. Two Seasons Coron Island Resort
If you come to Bulog Dos during low tide, you can cross to its neighboring island where the resort is located. What connects the two islands is a small sandbar that only appears during a low tide, which occurs in the early morning.
Tip! Visit the infinity pool, and also, make sure never to miss the happy hour cocktails. Definitely worth the fun!
7. Barracuda Lake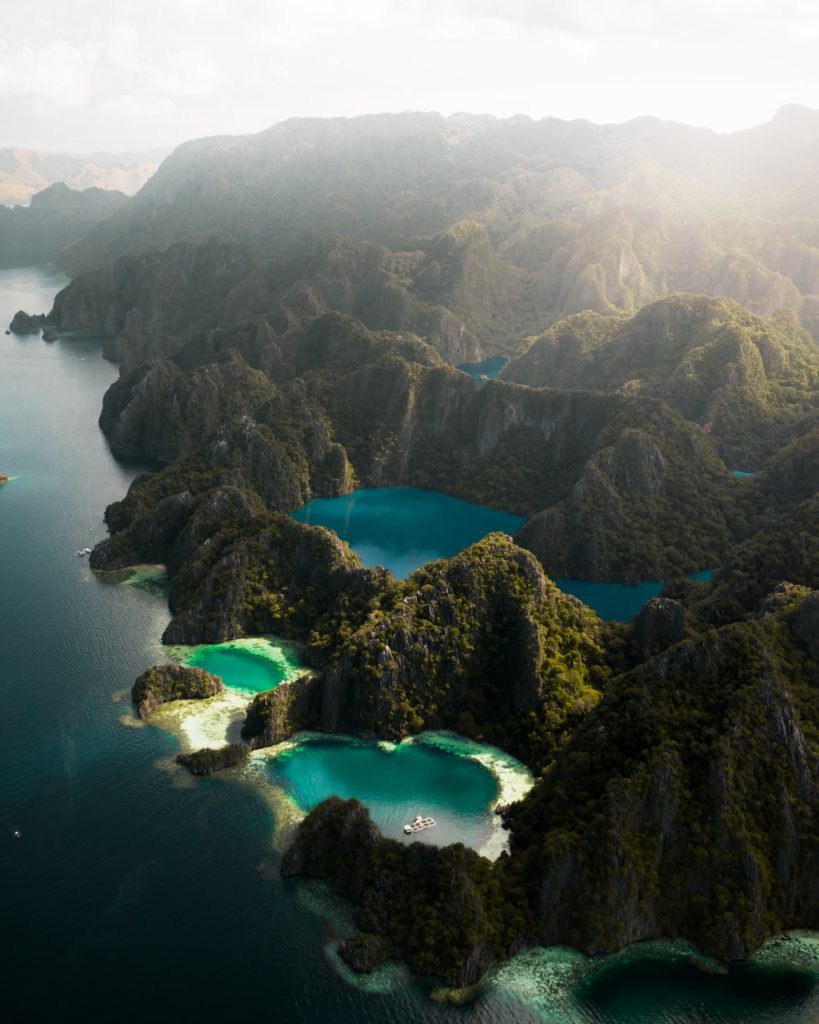 It may not be packed with marine life, the lake is the center of interest to divers for different reasons. There's nothing much to see underwater except for a barracuda fish. What makes it exciting for scuba divers and freedivers is the thermocline experience, the temperature drastically changes at 30 feet. The lake never fails to deliver a picturesque overload. Barracuda lake has saltwater and freshwater, causing it to have an oil-on-water layer.
8. Coron Bay
This is an obvious choice for travelers visiting Coron. The bay features a viewpoint where you can take a picturesque full view of the bay using your drones. The best-kept secret of the area is the swimming spots. You can enjoy the unbelievably clear waters and tall limestone cliffs, an excellent background for your Insta' pic!
Beneath the surface of Coron Bay is World War II sunken ships covered with colorful corals and marine life, and Philippine Dugongs or Sea Cows, approximately 8-10 feet long and 510-650-pounder marine animals that are related to manatees with similar in appearance and behavior, except its tail is fluke like a whale. It's indeed an amazing experience to have a close encounter with this gentle, shy giant at six feet and capture this moment with your camera.
9. Black Island
The reason behind its name is the black limestones covering the area. However, the beaches on the island have fine white sand. You can explore three small caves, open to the public, and a natural pool inside the cave.
The island is also an excellent snorkeling spot where you can find a colorful coral garden and a World War II shipwreck in the middle.
10. Malcapuya Island
Imagine a tropical getaway with clear warm waters and tranquility. That is a 100 out of 100! Malcapuya is one of the farthest islands of Coron town, but the view is definitely worth the trip. Not only you'll find a great swimming spot, but also a great diving spot where you will be able to have a glance at the marine life on the beach
11. Mount Tapyas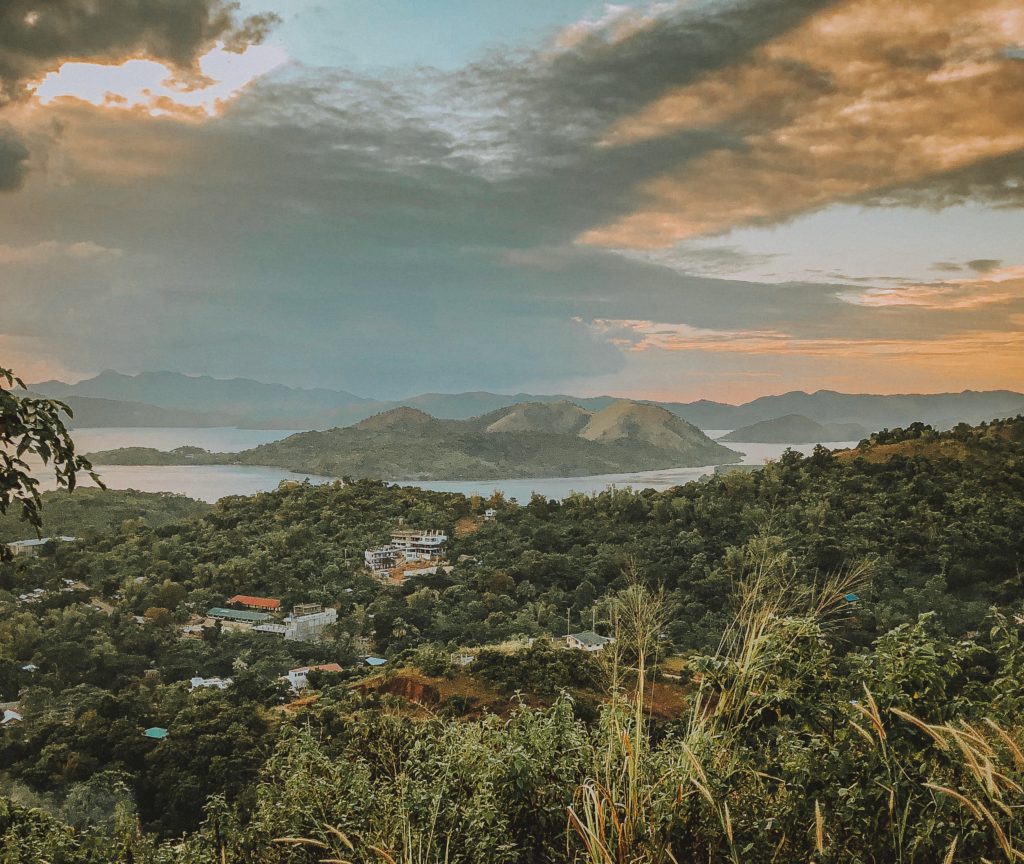 Craving for a stunning sunset view? The best picture Coron can give you is on the top of Mount Tapyas. Here, you will see surreal panoramic views of Coron Island and other smaller islands. Don't forget to have a camera with you for a chance for a beautiful photograph.
Note: Prepare for a sweaty hike, though you have to take 700 stairs to get to the top. Also, one tip, leave early before the sunset (a 45-minute allowance is enough before the sun goes down).
12. Maquinit Hot Springs
Aside from the beaches and snorkeling, Coron also has places where you can relax after a day of exploration. Now, it is time to relax your muscles as you soak yourself in a natural hot spring with a relaxing view of the ocean. Of course, Maquinit has to be the number one option.
Experience Coron
Coron has a lot to offer, and the posts are worthy of your Instagram feed. Just don't forget to travel during the dry season to achieve the perfect shot. We know that experience is also your number one priority. To see the picturesque spots Coron has to offer, plan your travel with our partner agencies.