MEDIA RELEASE
25 June 2017
UNWTO Guests Discover Paradise Islands
HOST Philippines has showcased its sustainable and inclusive tourism program, treating a group of participants during the four-day United Nations World Tourism Organization (UNWTO) conference to a glimpse of some the country's paradise-like island destinations.
Following the spectacular opening of UNWTO's 6th International Conference on Sustainable Tourism for Development in Manila, the Philippine Department of Tourism (PDOT) flew some 50 guests, including 12 diplomats and tourism ministers, to the Balesin Island in Quezon province.
A festive welcome at Balesin Island greeted the entourage headed by DOT Secretary Wanda Tulfo-Teo and special guests, including UNWTO Secretary General Taleb Rifai, after a 20-minute flight from Manila Domestic Airport.
"On behalf of Alphaland and the people of Quezon province, I welcome you to paradise. Always remember that, with Filipinos, you are family," said Teo.
Filipino singers and dancers performed while ushers donned the guests with exotic flower leis at the arrival area of the private airport that features a built-in rainwater-catchment and filtration system that sustains the island's water supply.
Alphaland Corporation, developer and operator of Balesin Island's exclusive membership resort club, treated the group to sumptuous meals of Filipino dishes made from the island's farm produce, and day-long tour of the diversely-themed villas, vineyard, fish and crab farm, irrigation system, and then a yacht cruise around the scenic 500-hectare island's coastline.
The authentic overall Filipiniana theme and the international motif of the villas were envisioned by business tycoon Roberto Ongpin, said Alphaland president Anna Bettina Ongpin.
"This indeed is paradise, a complete tourist experience for a lasting memory," said Rifai, who surprised the crowd at one point of the tour when he got down on one knee and proposed to his wife, Nisrine, for a renewal of their marital vows. They have five children.
"There is no better place for me to do so than this authentically romantic island paradise which captures the Filipiness," Rifai went on to say.
The UNWTO head, lauded Alphaland's success as model of sustainable and inclusive tourism program, which provides hundreds of on and off island jobs to Filipinos, including members of the Ifugao tribe from Mountain Province employed to make handcrafted décor and furniture of the resort.The company operates another self-sustaining eco-agri park resort in Baguio City, Mountain Province.
As one of the sponsors of last week's UNWTO conference, Alphaland Corporation handed to Rifai a donation of € 10,000 or PHP560,000 to UNWTO program for sustainable tourism.
After visiting Balesin Island's ecological and agricultural engineering masterpiece, the entourage proceeded to Puerto Princesa City, Palawan for a glimpse of the Puerto Princesa Underground River.
The 8.2 kilometer-long subterrainean river, a protected national park accessible only a canoe ride, is listed among the World Heritage Sites and one of the New Seven Wonders of the World.
The UNWTO delegates agreed that Palawan's natural beauty, including its diversely-rich marine resources, must be preserved.
They visited the indigenous community of Sitio Sabang, Barangay Cabayugan and planted mangrove seedlings, where they engaged in a lively interaction with the community stakeholders, including native tour guides, souvenir makers, and boatmen.
At the alluring Daluyon Beach and Mountain Resort, Teo and Rifai were joined by DOT Undersecretary Rolando Cañizal, UNWTO director for Asia-Pacific Xu Jing, Palawan Governor Jose Alvarez, and Puerto Princesa City councilor and chairman of tourism committee Matthew Mendoza at a media briefing.
Teo disclosed that DOT will earmark five million pesos for various training for tourism stakeholder in the Mindoro-Marinduque-Romblon-Palawan region.
"Every country in the world can say 'we have beautiful beaches, mountains, sceneries' but nobody can say 'we have the Filipinos', except you. The best thing about the Philippines is simply the Filipinos," Rifai claimed.
The UNWTO delegation capped the day with the ribbon cutting ceremony of the World's Best Island Travel Expo 2017 at Robinson's Place Palawan, a three-day tourism expo riding the numerous accolades and recognition of the renowned island paradise.
###
PHOTOS: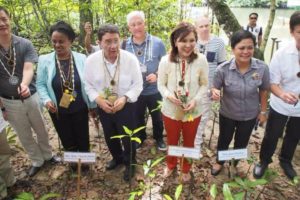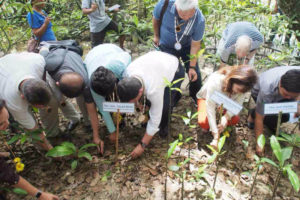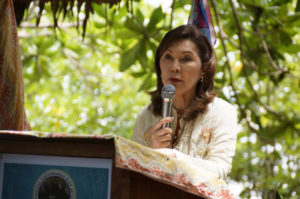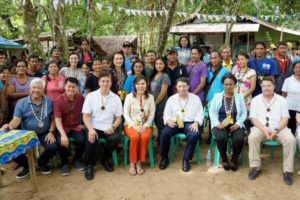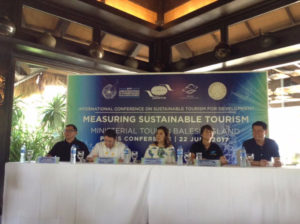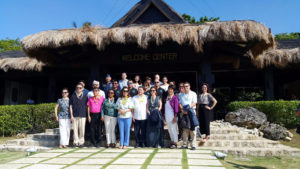 Public Affairs, Communications, and Special Projects
Philippine Department of Tourism
351 Sen. Gil Puyat Ave., 1200
Makati City
Tel no.: (+632) 459 5200 local 316
Website: www.tourism.gov.ph