MEDIA RELEASE
2 June 2017
Manila, Philippines — United Nations World Tourism Organization International (UNWTO) Secretary-General Taleb D. Rifai has confirmed his participation at the 6th United Nations World Tourism Organization International (UNWTO) Conference on Tourism Statistics happening in Manila from June 21 to 23.
According to Department of Tourism (DOT) Secretary Wanda Corazon Teo, Secretary-General Rifai and the Tourism Ministers' visit to the Philippines concurred with her confidence on the safety and security of tourist coming to the country.
Tourism Ministers from five countries have likewise confirmed attendance including Thailand's Kobkarn Wattanavrangkul, Fiji's Shaleen Ali, Sri Lanka's John Amaratunga, Sudan's Mohammed Abuzaid Mustafa, and Seychelles' Didier Dogley. More are expected to attend as the deadline for the registration closes by the second week of June.
Chief statisticians from Belarus, Fiji, Kenya, Malaysia, Oman, South Africa, and Indonesia have confirmed to participate in the discussion of the Manila call to measure sustainable
There are 169 international participants from 65 countries, representing tourism and statistical agencies, tourism associations and enterprises, and international organizations, as well as 182 local delegates from national and local government, and the academe. tourism.
The conference, which is in line with this year's celebration of the International Year of Sustainable Tourism for Development, will discuss policy initiatives on the importance of developing a statistical framework to measure sustainable tourism on the global level.
"We aim to discuss and implement policies and programs that will raise awareness of the importance of sustainable tourism both to economic growth and environmental conservation," said Teo.
"The year 2017 is a unique opportunity for us to promote the contribution of tourism to achieving the future we want – and also to determine, together, the exact role we will have tourism play in the sustainable development agenda, to and beyond 2030" said Rifai during the Official Launch of the International Year of Sustainable Tourism for Development in Madrid, Spain.
During last month's World Tourism and Travel Council (WTTC), Global Summit in Bangkok, Thailand, Rifai backed Teo's call by encouraging government officials to keep their travel advisories regularly updated and clearly limited in time and geographic scope.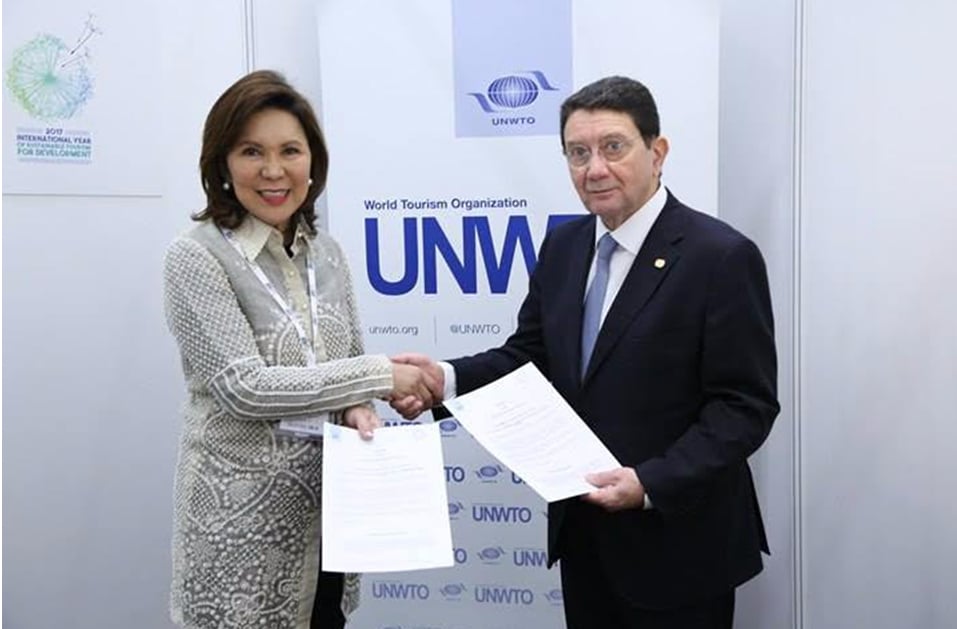 Public Affairs, Communications, and Special Projects
Philippine Department of Tourism
351 Sen. Gil Puyat Ave., 1200 Makati City
Tel no.: (+632) 459 5200 local 316
Website: www.tourism.gov.ph