New York, New York– The Black Eye Peas member Apl.de.Ap rocked the stage at Viacom, New York as he serenated his audience with It's More Fun in the Philippinesand Where is the Love songs, and encouraged the young mainstream and Filipino Americans to visit the Philippines this March 12-19, 2017.
This Filipino-American rapper and philanthropist always call the Philippines as his home and he wants everyone to experience his country – from white sand paradise to Asia's best nightlife. This influencers' trip is a one-of-a-kind adventure to the Philippines as Apl.de.Ap will be your host and tour guide.
You will have a chance to escape with him for a five-day Manila and Boracay trip of non-stop party, paradise and people; and at the same time forge lasting memories and meet new friends. Tour packages range from USD1800 to USD1950 per person which is inclusive of roundtrip international flight from selected cities in the US to Manila, airport transfers, hotel with daily breakfast, activities and travel insurance.
Apl's love for his country is reflected through the lyrics of his song that he wrote for the Philippine Department of Tourism(PDOT) that says, "Places to go, things to see, welcome to my home, my country. Beautiful sights, I want you to see. It's more fun in the Philippines. It makes you feel like you're in a dream."
div align="center">
He said that, "The Philippines will always be home, and I feel forever fortunate to call it as such. The people, the food, the sights, it's something that everyone has to experience. Recently, I was lucky enough to bring some great friends to experience the Philippines for the first time, and for others, to become reacquainted with the islands."
Last May 2016, the Philippine Tourism Promotions Board through Apl.de.Ap hosted an Influencers' FAM trip to the Philippines. Apl broughta diverse group of friends home to show off the Philippines. The entire experienced is captured in the video that was shown during the event and posted in his Facebook account (@Apl.de.Ap).
At the event, Apl.de.Ap was also joined by DJllmind (@illmindproducer – Twitter, Facebook, and Instagram) and The Voice of the Philippines Season 1 Finalist Jessica Reynoso (@itsjessicarey – Twitter, Facebook, and Instagram).
The Officer-In-Charge of the PDOT New York, Zeny Pallugna, said that"Apl.de.Ap was among the influencers tapped by the Philippine Tourism to attract young Americans, between 18 – 37 years old,to explore and experience the white sand beaches, the people, and the colorful culture of the Philippines."
The event was curated by AMP through Linda Kieu of Nickelodeon Animation Studios (who was one of the participants of the Influencers' FAM Trip with Apl.de.Ap this year) in partnership with the PDOT New York.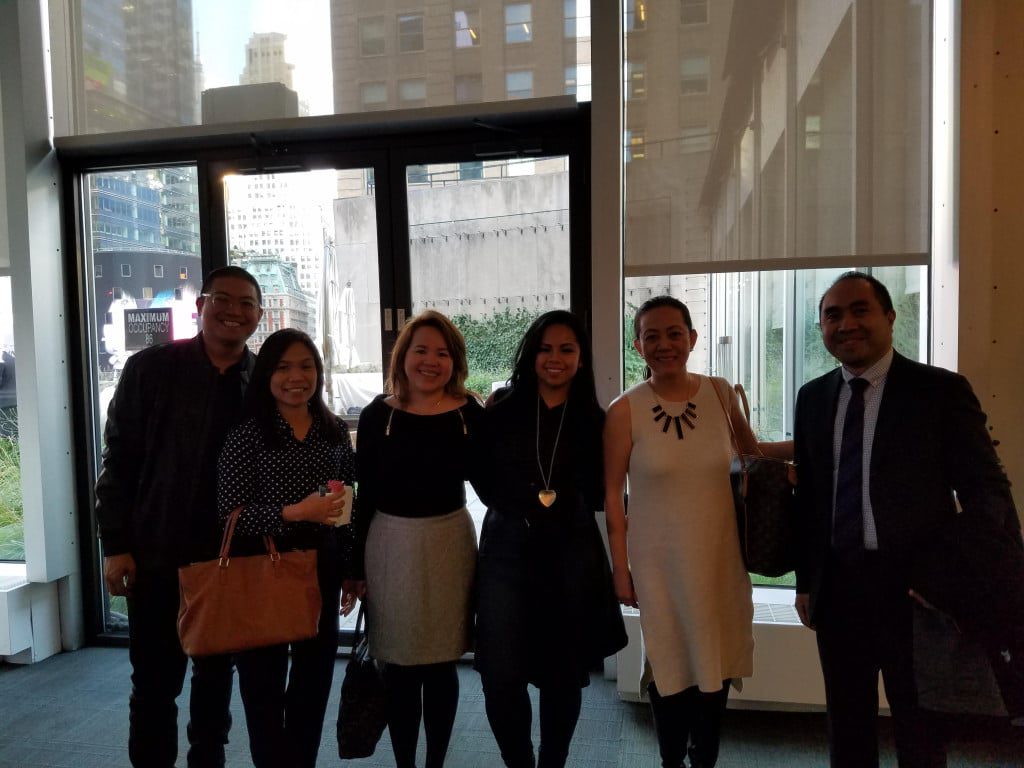 For more details of this influencers' trip to the Philippine with Apl.de.Ap, email us at pdotnewyork@gmail.com or dan@vollume.com