MANILA – The challenges of the global COVID-19 pandemic could not stop diving enthusiasts and industry experts from coming together in the first-ever all-digital Philippine International Dive Expo (PHIDEX) organized by the Department of Tourism (DOT), from March 19 to 21 via virtual conferencing.
Over 2,000 diving enthusiasts from around the world attended this year's iteration of the Philippines' largest platform for the diving community, which was established in 2019. This year's event, themed "Our Sea, Our Story," brought everyone together to raise awareness and discuss solutions for the local diving industry's recovery.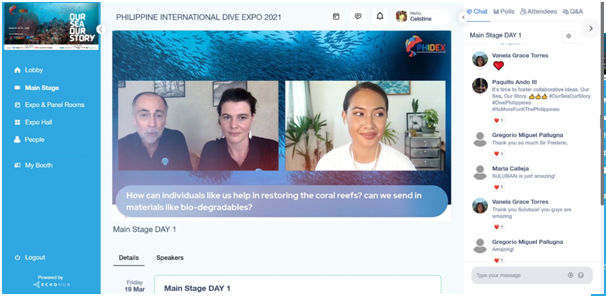 "With the gradual activation of dive travel and tourism in various parts of the country, an event such as this is even more crucial for the recovery of the dive industry," said DOT Secretary Bernadette Romulo-Puyat in her opening speech on the first day of the expo.
"As the Philippines is widely recognized by scientists as the center of marine biodiversity, it is fitting that we lead the region in mounting an event that reflects our world-class diving."
Various international leaders and experts in their respective fields spoke in 17 different panel discussions and talk sessions at the three-day expo, with around a hundred attendees watching each session. These include California Academy of Sciences Curator Dr. Terry Gosliner, French-British underwater photographer Henley Spiers, Emmy Award-winning husband-and-wife documentary team Howard and Michele Hall, Professional Association of Diving Instructors (PADI) Ambassador and Philippine Commission on Sports Scuba Diving (PCSSD) Commissioner Bo Mancao, University of the Philippines marine economist and community scientist Tara Abrina, and German underwater photographer Tobias Friedrich, just to name a few.
PHIDEX's main thrust is to advocate for the sustainability of the local diving industry and marine environments, with a number of key sessions on the topic.
One was the talk of Sulubaaï Environmental Foundation president Frederic Tardieu, in which he tackled the management of Marine Protected Areas (MPAs) and restoration of ecosystems. Tardieu and project manager Laure Thierry de Ville D'avray went into great detail about their work in creating 150 hectares of MPAs around Pangatalan Island in Palawan and sharing these efforts and knowledge with the locals.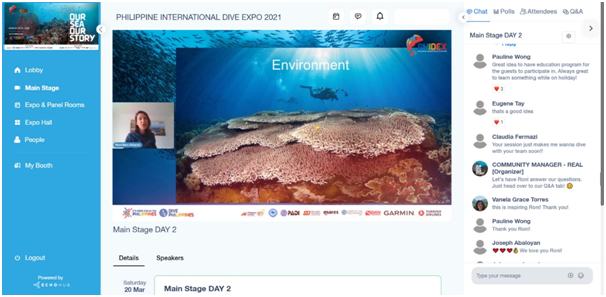 Another was the session by Atlantis Dive Resorts and Liveaboards Sales Manager and Roni Ben-Aharon on sustainable tourism practices in the dive industry. Ben-Aharon zeroed in on three important factors of sustainability: the environment, the people affected, and the communities that operate in the area. She shared easy-to-do measures that locals can take to help protect marine environments, citing cases from different places in the Philippines.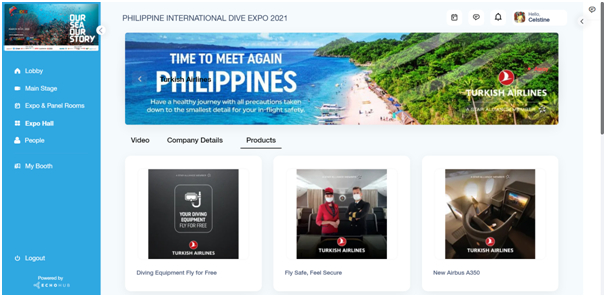 A third talk was that of Philippine Commission on Sports Scuba Diving (PCSSD) Commissioner and PADI Ambassadiver Bo Mancao, in which he discussed the environmental efforts of the local dive industry during the pandemic-induced shutdown and issues that arose because of it. Mancao shared stories of coastal clean-ups and preservation drives around Cebu, and also shed light on the resilience of the residents of Malapascua Island.
Expo-goers also had the opportunity to score exclusive PHIDEX deals on diving equipment, accessories, and travel experiences from the 64 exhibitors, dealers, and partners present in the event's virtual exhibition. Over 2,000 business and networking leads were generated by the Dive Travel Exchange (TRAVEX) meetings.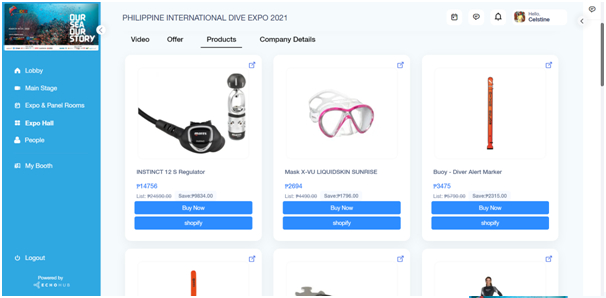 "With health and safety protocols in place to ensure the safe reopening of our destinations, we are taking this opportunity to pivot towards sustainable solutions," Puyat stressed.
For more information and updates on PHIDEX and the Philippine dive industry, like Dive Philippines on Facebook at facebook.com/DOTdivephilippines, follow @dotdivephilippines on Instagram, or visit www.phidex.asia.